Wil je met de hond op vakantie naar Duitsland? Denk dan eens aan Beieren. Beieren ligt in het zuidoosten van Duitsland, een veelzijdige bestemming en echt een gebied voor natuurliefhebbers. 
We vonden een aantal toffe vakantieadressen in Beieren waar je je hond ook mee naartoe kan nemen! 
Oost-Beieren
Op de grens met Oostenrijk en Tsjechië ligt Oost-Beieren, met uitgestrekte bossen, zoals het Bayerische Wald, bergen, heldere meren en rivieren.
BayVista, die Bayerwald Lodge ligt in Lam op korte rijafstand van het Beierse Woud. Het gebied omvat zo'n 130 middelhoge bergtoppen, waarvan de Großer Arber de hoogste is (1456 meter). Ongeveer 240 vierkante kilometer behoren tot het Nationaal Park Beierse Woud, dat grenst aan het Tsjechische Nationaal Park Šumava.
Bayvista bestaat uit studio's en appartementen geschikt voor 2 – 4 personen. De studio's en appartementen beschikken over een balkon of een terras. De accommodatie beschikt over een kleine wellness centrum en een fitnessruimte. Het uitzicht op het gebergte is prachtig! Het dorp Lam wordt omgeven door prachtige bossen waar je met je viervoeter naar hartelust kunt wandelen. 
Reizigers zijn heel enthousiast over de accommodatie, zie onderstaande reviews: 
"De locatie en het uitzicht vanaf het terras zijn super. Alles is nieuw, schoon en fris. Echt een topverblijf gehad en aan werkelijk alles was gedacht. Je kunt er zelfs je was doen, er is een gym met een prachtig uitzicht en een sauna." 
"De Bayerische Wald is hondvriendelijk met diverse prachtige wandelroutes. Het appartement met afgesloten balkon en gazon was ideaal met onze 2 honden."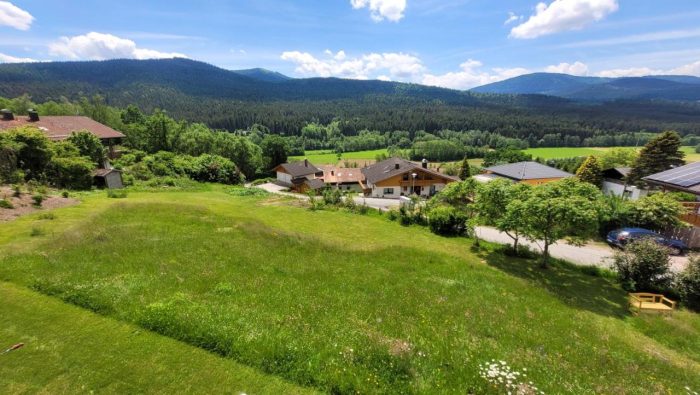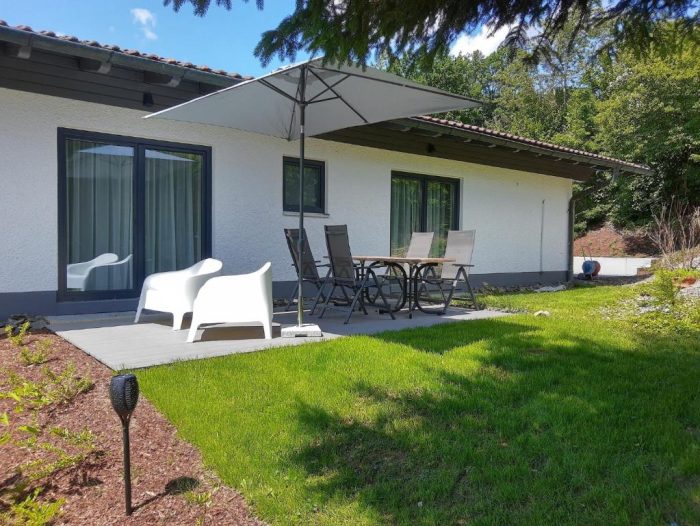 Eveneens in het oosten van Beieren ligt de volgende toffe plek. Chalet Ellerbeck ligt in het dorp Langdorf im Landkreis Regen. Het chalet is perfect voor 2 personen. Een huisdier is dus ook toegestaan. 
Het chalet is comfortabel en gezellig ingericht en beschikt over een privé sauna. Heerlijk om te ontspannen tijdens je vakantie. Er is ook een ruim afgesloten terras met een loungehoek. Ideaal dus voor je viervoeter! Wandelen is één van de meest populaire vrijetijdsactiviteiten in Langdorf. Er is een uitgebreid netwerk van wandelpaden in de directe omgeving. 
Het derde vakantiehuis in Beieren is gelegen in Mauth ook in het oosten van Beieren. Wildkräuter Hexenhaus is een sfeervolle ingerichte cottage met veel aandacht voor detail op een prachtige locatie met uitzicht op het bos. Het huis is comfortabel ingericht met een luxe keuken, een sauna en een luxe badkamer. 
In de omgeving van Wildkräuter Hexenhaus kun je in de winter skiën. In de zomer zijn hier oneindig veel wandelroutes. Het huisje ligt op een rustige locatie in het Beierse Woud midden in de natuur. Ideaal voor als je van rust en natuur houdt! 
Zuid-Beieren
De volgende twee toffe plekken om met de hond vakantie te vieren liggen in het zuiden van de deelstaat Beieren. 
Im Achtal, Mehr als Ferienwohnungen ligt in Pfronten in de regio Beieren. Het is een kleinschalige accommodatie met 8 prachtige, moderne appartementen met balkon. De keuken is van alle gemakken voorzien. 
De accommodatie beschikt over een sauna met uitzicht op de prachtige natuur. Er is ook een verwarmd binnenzwembad. Er zijn appartementen geschikt voor 2 personen of 4 personen. En een hond is dus toegestaan. In de directe omgeving zijn veel wandelmogelijkheden. 
Reizigers met een hond beoordelen de accommodatie zeer goed! Zie bijvoorbeeld onderstaande review:
"Fantastisch! Het was midden in de natuur, ideaal voor wandelingen met een hond"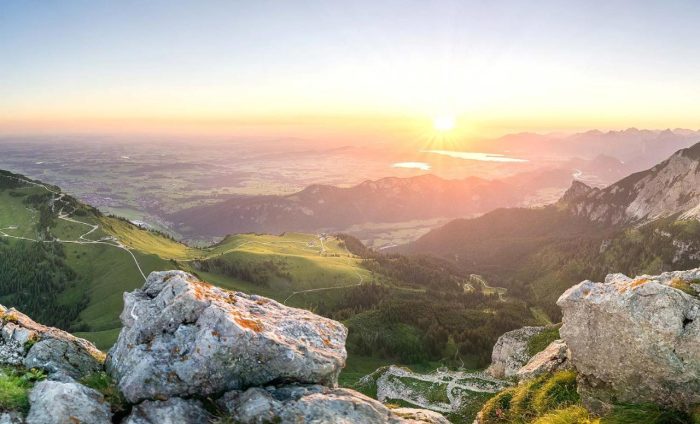 Tiny House Igluhut in Hergensweiler ligt eveneens in het zuiden van Beieren. Gelegen op vijftien minuten rijden van Lindau aan de Bodensee, één van de mooiste meren in de regio. Vanuit dit vakantieadres dus zeker een aanrader om te bezoeken! 
De tiny houses zijn gelegen op een kleinschalige, luxe camping. De tiny houses zijn 20m2 groot (of klein). Zeer geschikt voor 2 personen. Er is zeer slim omgegaan met de ruimte want er is gewoon een volledig uitgeruste keuken en knusse slaapkamer. De tiny houses zijn stuk voor stuk stijlvol ingericht. 
De accommodatie beschikt verder over een sauna waar je gebruik van kan maken. Er is een ruime tuin met BBQ faciliteiten. In de omgeving kun je prachtig wandelen of skiën in de winter. Check de foto's, want hier wil je toch ook een keer naartoe!?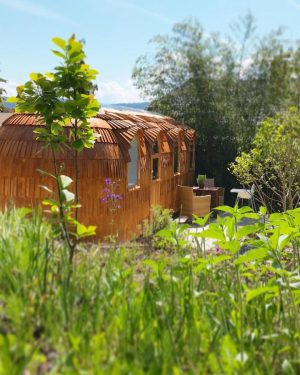 Disclaimer: De foto's in dit blog van toffeplekken.nl zijn eigendom van Booking.com. In onze blogs worden affiliate links gebruikt. Het aanklikken van deze links brengt je direct naar de desbetreffende site. En kost jou als bezoeker niets.