Op zoek naar een huis aan zee met de hond voor je volgende vakantie aan zee? Ben je al avonden aan het zoeken maar heb je nog niet een huis aan zee gevonden waar je viervoeter ook welkom is? Wij verzamelden de leukste vakantiehuisjes aan zee met hond voor je!
Verspreid van Ameland tot Zeeland vind je in dit blog toffe vakantiehuizen waar je viervoeter ook welkom is. Welk huis aan zee met hond ga jij huren voor jouw volgende vakantie?
Met de hond naar de Waddeneilanden
Op een prachtige plek in de duinen ligt dit vrijstaande karakteristieke Amelandse natuurhuisje in Buren. Vanaf het huis loop je in een paar minuten naar het strand en de zee. 
Het huis heeft 3 slaapkamers en is geschikt voor 6 personen. Het natuurhuisje heeft een grote veranda en een separaat privé gelegen zonne-terras. 
Het volgende vakantieadres ligt in Hollum. Herenweg Apartments ligt in de buurt van het strand Tjettepad, het strand De Klonjes en het strand Badweg. 
Herenweg Apartments is gelegen in het oude centrum van het pittoreske dorpje Hollum.
De appartementen zijn gevestigd in een monumentaal pand. Er is een appartement voor 4-6 personen (Drie Balken) en een kleiner appartement voor 2 personen (Snoepje). Er is een gemeenschappelijke tuin, deze deel je dus met de gasten van het andere appartement. Een heerlijk plek voor een vakantie aan zee.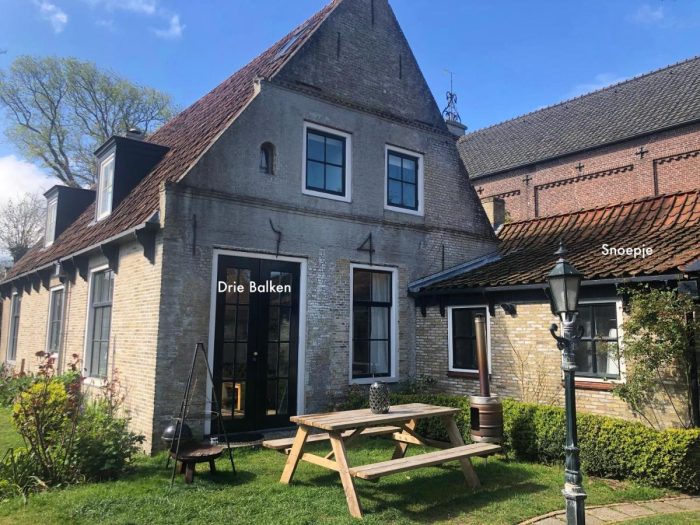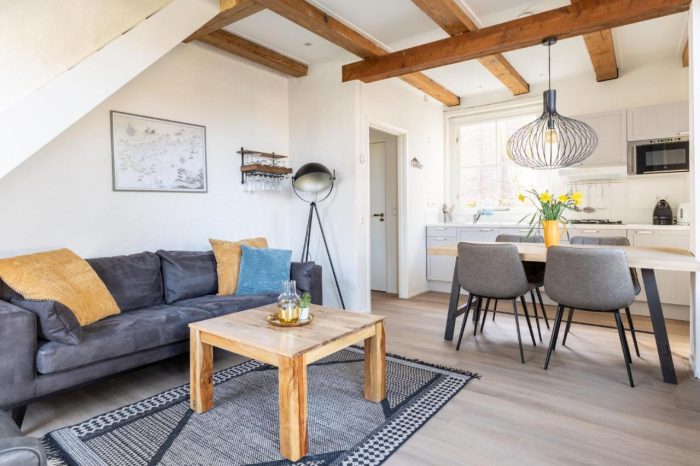 Op Terschelling kunnen we ook fijne vakantieadressen aanraden. Ga je op vakantie met een grotere groep, met vrienden of twee gezinnen? Dan is vakantiehuis Piet van Kunne perfect. Een nieuw, ruim en comfortabel huis voor 8 personen. Dit vakantiehuis ligt midden op het eiland, in het plaatsje Lies. De zee is nooit ver weg op Terschelling. Ook hier sta je binnen 10 minuten fietsen op het strand van Formerum. Het huis beschikt over een ruime leefkeuken en woonkamer. Er zijn 4 ruime slaapkamers, allemaal met een eigen badkamer met stortdouche. Dit vakantiehuis beschikt over een omheinde tuin. De hond kan dus fijn loslopen.
In Midsland ligt de volgende toffe plek: Natuurhuisje in Midsland. Het is een appartement voor 2 personen en een kleine hond is toegestaan. Het is een knus, stijlvol en comfortabel appartement aan de rand van het dorp. De ligging is rustig met een vrij uitzicht over de weilanden en de waddenwijk.
De woonkamer beschikt over een houtkachel en er is een luxe open keuken. Tuinstoelen en een lekkere bank zijn er om van de zon en het uitzicht te genieten. 
Op de duinen aan het Noordzeestrand van Terschelling, op loopafstand van het strand van West aan Zee, ligt Paal 8 Hotel aan Zee. Paal 8 ligt direct aan zee. Je trouwe viervoeter is hier toegestaan! 
Een heerlijk luxe hotel om helemaal tot rust te komen en te genieten van de prachtige natuur. Je loopt in paar minuten met je viervoeter op het prachtige zandstrand van West aan Zee, maar je kunt ook heerlijk wandelen in de duinen of ontspannen in het zwembad en de sauna van het hotel. In het hotel kun je heerlijk eten. Wil je last-minute een weekendje weg boek dan dit hotel. 
Huis aan zee met de hond in Zeeland
In Zeeland vonden we een paar hele toffe vakantiehuizen om met de hond te genieten. Vakantiewoning Duinenburg ligt in Domburg. Een mooie badplaats met schone, brede stranden en gezellige strandpaviljoens. Het vakantiehuis ligt een paar minuten lopen van het strand. Duinenburg is leuk ingericht en van alle gemakken voorzien. De woning ligt in een rustig gedeelte van Domburg. Een ideale plek met de hond.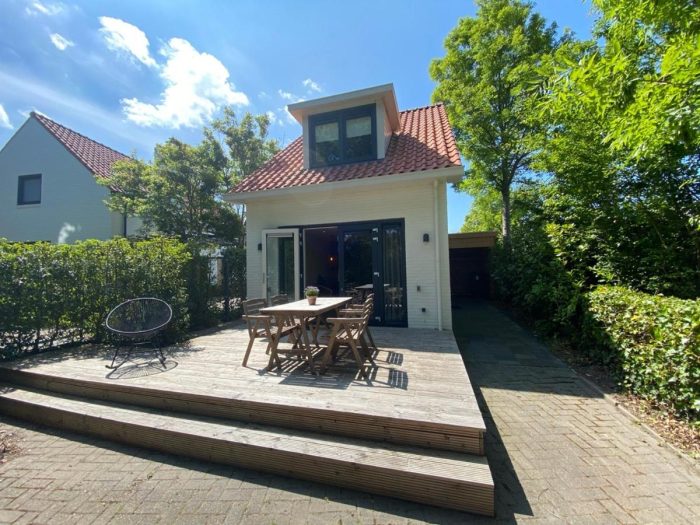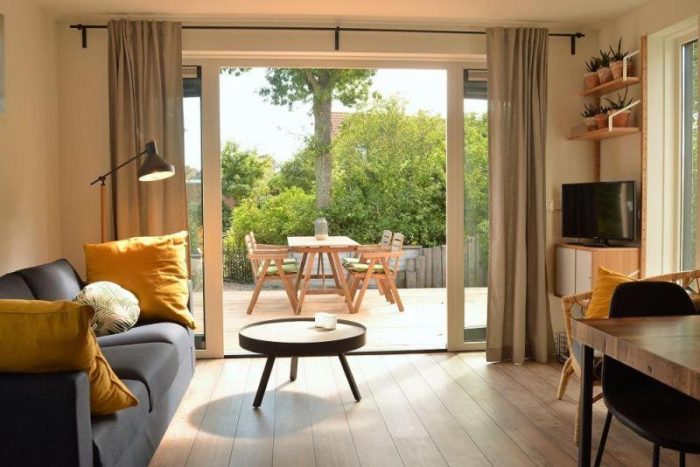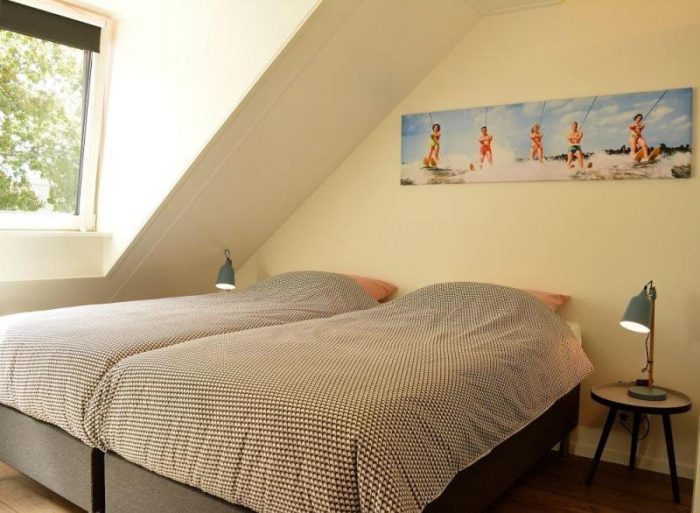 Ook gelegen in Zeeland: 't Veldehof in Domburg. Dit is van oudsher een boerderij omgebouwd in 4 vakantiewoningen met een omheinde tuin. Het vakantiehuis ligt op nog geen 150 meter van het Noordzeestrand "Noordduine". Iedere vakantiewoning heeft een eigen omheinde tuin met een tuinset, loungeset en een mogelijkheid om te barbecueën in uw eigen buiten keuken op een echte Black Basterd. Zo kan optimaal genoten worden van het buitenleven. 
Ben je op zoek naar een vakantiehuisje waar je trouwe viervoeter ook is toegestaan op de Waddeneilanden? Wij hebben ook een specifiek blog met tips voor huisjes aan zee op de Waddeneilanden. 
Disclaimer: De foto's in dit blog van toffeplekken.nl zijn eigendom van Natuurhuisje.nl en Booking.com. In onze blogs worden affiliate links gebruikt. Het aanklikken van deze links brengt je direct naar de desbetreffende site. En kost jou als bezoeker niets.