Natuurliefhebbers opgelet! Wil je lekker een weekend, een week of langer volop genieten, kies dan 1 van onze toffe boshuisjes. We verzamelden in dit blog boshuisjes mét omheinde tuin. Ideaal als de hond ook meegaat!
Boshuisje in Drenthe met omheinde tuin
Dit nieuwgebouwde vakantiehuisje ligt in Koekangerveld in Boswachterij Ruinen, vlakbij het mooie brinkdorp Ruinen. Nationaal Park Dwingelderveld ligt nabij dit natuurhuisje. 
Het vakantiehuisje is van alle gemakken voorzien en staat in een – met een hek omheinde – tuin van 1.250m². Ideaal dus als de hond meegaat! 
De bedden zijn bij aankomst al opgemaakt, en badhanddoeken en overige keukenlinnen zijn aanwezig. Vanuit de tuin wandel of fiets je direct het bos in. Bij terugkomst kun je volop genieten van de rust en de natuur op één van de terrassen in de tuin. Het vakantiehuis is geschikt voor 4 personen, en heeft 2 slaapkamers. Wacht niet te lang met boeken, het is een populair huisje!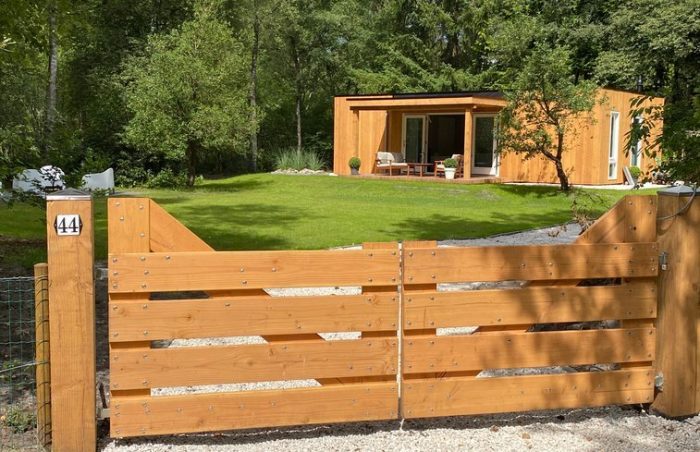 Boshuisje met omheinde tuin in Friesland
Dit natuurhuisje is gelegen in Bakkeveen. Het is een kleurrijke, vrijstaande, vierpersoons bungalow. De inrichting is heel stijlvol met Mexicaanse invloeden en een vleugje Ibiza. Het huisje ligt op het eind van het bospark met uitzicht over de weilanden. Er is een grote omheinde tuin op het zuiden en een eigen stukje bos.
Bakkeveen is een klein veendorp op de grens van Friesland, Groningen en Drenthe. Met duinen, heide en bossen kun je met je viervoeter hier heerlijke wandelingen maken! 
Boshuisje in Overijssel
Kom optimaal ontspannen in het romantisch huisje:
Vakantiewoning het lezershuisje
,
in natuurgebied Borkeld even buiten Holten, aan het begin van Nationaal Park de Sallandse Heuvelrug. Op de Sallandse Heuvelrug vind je het Teesselinksveld met een hondenlosloopgebied. Het gezellige centrum van Holten ligt op 3 km van het huis. Hanzestad Deventer ligt op 20 km van Holten.
Het huis staat op eigen bosgrond van 1400 m2. Dus niet op een park en biedt je volop privacy. Het perceel is geheel omheind, zodat jouw hond er rustig en vrij kan rondlopen. Het boshuisje beschikt over 2 slaapkamers, een heerlijke veranda, een fijne open haard en boekenkasten vol boeken voor als je van lezen houdt!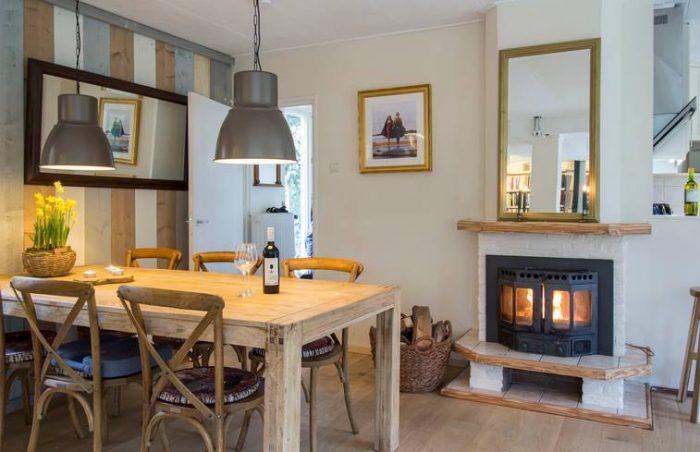 Boshuisje in Gelderland 
Geniet van de rust en de luxe van deze
vakantiewoning in Epe
. De vakantiewoning ligt vrij, prachtig en rustig aan het bos op de rand van de Veluwe en is in 2021 helemaal opgeknapt. Het is een vrijstaand huis gelegen op een erf met eigen terrassen en opgang. Het charmante huis is rietgedekt en volledig geïsoleerd. Je kan hier met maximaal vier personen verblijven. 
In Nunspeet ligt Het natuurhuisje op de Veluwe. Dit vakantiehuis ligt op een kleinschalig rustig park verscholen in de bossen. Het vakantiehuis heeft een ruime omheinde tuin, dus ideaal als je de hond meeneemt. 
Het huis beschikt over 3 slaapkamers en in geschikt voor maximaal 5 personen. Op het vakantiepark is een buitenzwembad. Heerlijk ook als er kinderen meegaan! 
Het huis is leuk ingericht en is van alle gemakken voorzien.  De locatie is perfect voor wandelingen met de hond want de ligging is middenin de bossen in Nunspeet.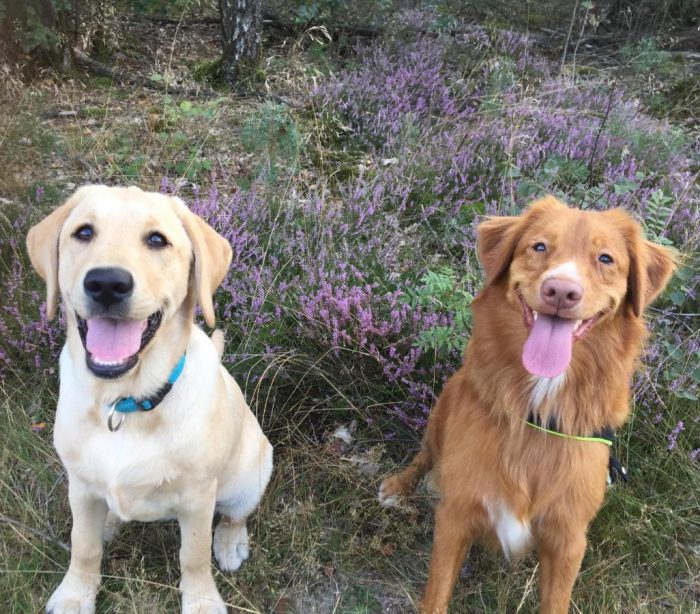 Dit natuurhuisje is gelegen in Altforst. Centraal gelegen in het prachtige Land van Maas en Waal tussen de steden Nijmegen en Tiel. Het huisje ligt in een geheel privé bos van 2,5 ha.
Een bijzonder sfeervol natuurhuis met een privé houtgestookte hottub. Het natuurhuisje beschikt over 4 slaapkamers en is geschikt voor maximaal 8 personen. Er is een grote besloten tuin met ruim terras, speeltuin, hottub en een afgesloten bos. Het huis ligt aan "de wetering" een afgesloten binnenwater waar je o.a. kunt kanoën en vissen. Deze accommodatie is ideaal voor een familie of vriendengroep én een viervoeter!
Het huisje is ook nog eens heel comfortabel en stijlvol ingericht! 

Boshuisje in Noord-Holland
Dit natuurhuisje staat in het Noord-Hollandse Schoorl aan de rand van bos, duin en nabij het strand. Het natuurhuisje beschikt 2 slaapkamers. Het huisje is heel comfortabel met een sfeervolle Ibiza inrichting. Er is een omheinde tuin. In de koude maanden is het heerlijk vertoeven met een fijne houtkachel. 
Vanaf het natuurhuisje is het bos en de Schoorlse Duinen op slechts 30 meter loopafstand. Het boshuisje is ook ideaal om te onthaasten. Wifi en TV zijn aanwezig. Het gezellige kunstenaarsdorp Bergen, met zijn boetiekjes en gastvrije restaurants ligt op 2 km afstand. Er zijn verschillende stranden goed bereikbaar binnen een straal van 5 km. 
Boshuisje in Noord-Brabant
Super mooi gelegen in de Stiphoutse bossen vind je dit Zweedse Chalet bij Nuenen. Volledig nieuw gebouwd en pas vanaf 1 maart 2021 in de verhuur. Het is een luxe vakantiewoning geschikt voor 6 personen.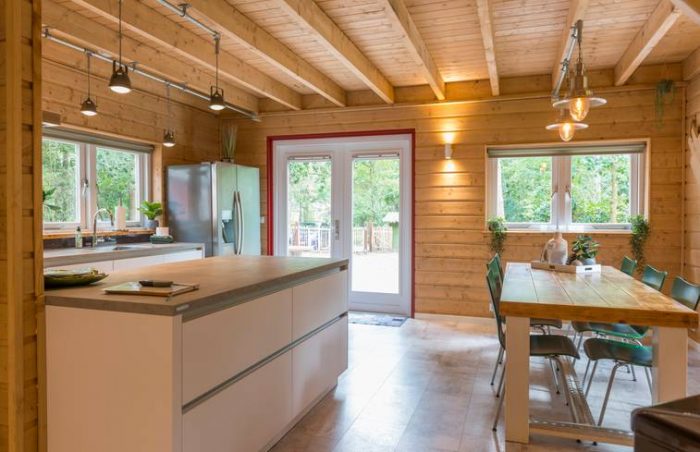 Het chalet ligt 400 meter in het bos, op een kavel van 1300m2. De tuin is volledig omheind. Een heerlijk rustig plekje en ideaal met de hond! Zowel binnen als buiten het natuurhuisje kun je genieten van de bosrijke omgeving. De vele ramen geven volop zicht op het groen rondom. Buiten is het heerlijk toeven op het ruime terras. Binnen zorgt de fijne pelletkachel voor warmte en gezelligheid op koudere dagen. Je kunt vanuit het huisje kilometerslange wandelingen maken door het bosrijke gebied. 
Disclaimer: De foto's in dit blog van toffeplekken.nl zijn eigendom van Natuurhuisje.nl. In onze blogs worden affiliate links gebruikt. Het aanklikken van deze links brengt je direct naar de desbetreffende site. En kost jou als bezoeker niets.