Ga je op vakantie naar Noorwegen? En gaat de hond mee? Vanuit Nederland reis je vanuit de Eemshaven naar Kristiansand. Of je vertrekt met de veerboot vanuit Denemarken (Hirthals) of Zweden (Göteborg).
Kristiansand is de hoofdstad van de provincie Vest-Agder. De stad ligt aan de kust en heeft circa 70.000 inwoners. Vanuit Nederland gaat de directe overtocht vanuit de Eemshaven nu ook naar Kristiansand. Vanuit Denemarken (Hirthals) en Zweden (Göteborg) gaan er ook veerboten naar Kristiansand. Je kunt dus ook je vakantie in Denemarken of Zweden eenvoudig verlengen met Noorwegen. 
Vakantiehuis Zuid Noorwegen
Skottevik Feriesenter ligt in Høvåg Aust-Agder in de zuidelijke archipel van Noorwegen. Het resort ligt middenin de natuur en heeft een verwarmd buitenzwembad en een restaurant aan de kust. Kristiansand bevindt zich op 22 km afstand. De bijna 2,5 km lange kust biedt volop mogelijkheden voor recreatieve activiteiten. Het is echt een idyllische plek! 
Er zijn split-level appartementen te huur en gezellige cottages. Je kunt ook gebruikmaken van BBQ faciliteiten. De cottages zijn ideaal met de hond. Er zijn 2 slaapkamers, waarbij 1 slaapkamer zelfs 4 slaapplekken heeft. De afmeting van de cottages is ongeveer 50m2. Een heerlijke ontspannen en comfortabele plek voor een fijne vakantie! 
Appartementen aan zee
Trysnes Brygge ligt in Kristiansand en biedt appartementen met een patio of een balkon. De locatie ligt direct aan zee in de vredige jachthaven. De omgeving is prachtig. Je kunt een bootje huren en de hele dag geniet op of aan het water. 
Alle accommodaties zijn onlangs gerenoveerd en modern ingericht met een Scandinavische twist. Ze zijn voorzien van een keuken met een vaatwasser, een woonkamer met een bank en een eigen badkamer met een douche. De locatie beschikt ook over een restaurant en bar.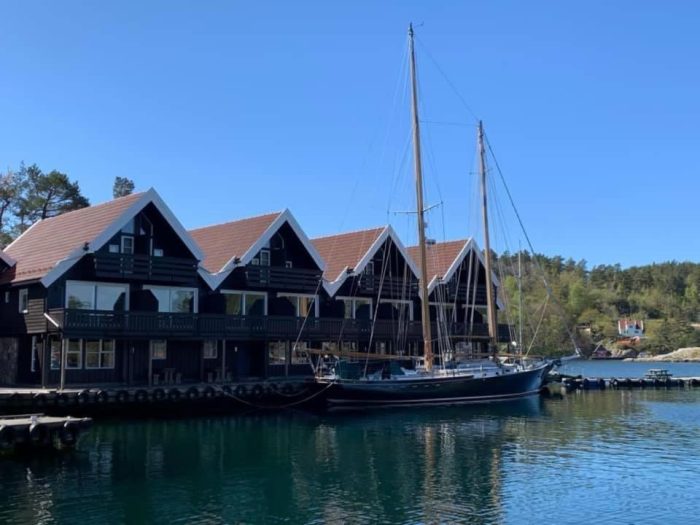 In Bjørnvåg, op 15 kilometer van Farsund ligt Farsund Resort. Het resort biedt moderne appartementen en vakantiehuizen direct gelegen aan het fjord. 
In de omgeving van Farsund Resort kun je heerlijk kanoën, met een bootje varen, wandelen en vissen. Op minder dan 5 minuten lopen van het resort ligt een openbaar strand.
Farsund Resort ligt aan het water, tussen de begroeide bergen. Je hebt een fantastisch uitzicht over het fjord. De appartementen zijn ruim en comfortabel ingericht. De meeste appartementen hebben ook een terras aan het water.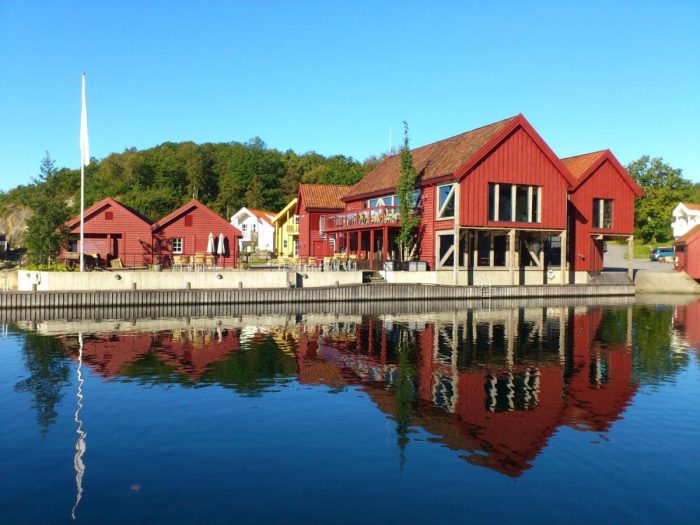 Disclaimer: De foto's in dit blog van toffeplekken.nl zijn eigendom van Booking.com. In de blogs wordt gebruik gemaakt van affiliate links. Het aanklikken van deze links brengt je direct naar de desbetreffende site waar je kunt boeken. Vanuit het boekingsplatform ontvangt deze website een kleine commissie als er een boeking plaatsvindt. Voor jou als boeker betaal je gewoon de reguliere prijs, en zijn er geen extra kosten.