Op vakantie naar Engeland met de hond? Denk dan eens aan Devon in het zuidwesten van Engeland. Aan de zuidkust van Devon vind je mooie kliffen en baaien met kindvriendelijke zandstranden en leuke vissersdorpjes. De noordkust is wild, er zijn relaxte surfersparadijzen zoals Croyde en Woolacombe. In het binnenland vind je het mooie landschap van Dartmoor National Park.
Devon is een geweldig gebied om mooie wandelingen te maken met de hond. Je kunt hier heerlijk tot rust komen in de prachtige natuur.
We gingen op zoek naar fijne vakantieadressen in Devon. En het is gelukt! We vonden hele toffe, authentieke vakantieadressen waar je hond dus ook mee naartoe mag. Deze adresjes liggen verspreid over Devon. Het is dus ook goed mogelijk om enkele te boeken en er een rondreis van te maken. 
Vakantiehuis met de hond in het noorden van Devon
The Bothy is een knusse cottage in een verbouwde rustieke schuur. The Bothy ligt in de plaats Parracombe in het noorden van Devon. Het vakantiehuis is ideaal voor 2 personen. 
Het huisje beschikt over een volledig ingerichte keuken, een kleine eethoek, een gezellige living met een houtkachel, en een comfortabel bed. Er is een mooie kleine privé tuin met een BBQ. Het huisje heeft hele goede reviews van reizigers die onlangs hier hebben gelogeerd! 
De nabije omgeving van het vakantiehuis is prachtig. Op een kwartier rijden ligt bijvoorbeeld The Valley of Rocks. Deze vallei staat bekend om zijn ongewone rotsformaties en grotten. De vallei loopt langs de grillige kustlijn. Een prachtig gebied. Ook op ongeveer een kwartier rijden ligt Heddon's Mouth, een rotsachtige baai eveneens aan de kust van Noord-Devon. Je kunt hier een prachtige wandeling maken. 
Swallow Parlour is een vakantiehuis gelegen in Bradworthy, eveneens in Noord-Devon. Het vakantiehuis is voorzien van 2 slaapkamers. Het beschikt over een volledig uitgeruste keuken en sfeervolle woonkamer voorzien van een houtkachel. Er is een tuin waar je heerlijk kan ravotten met de hond! Voor de kinderen is er ook een schommel aanwezig.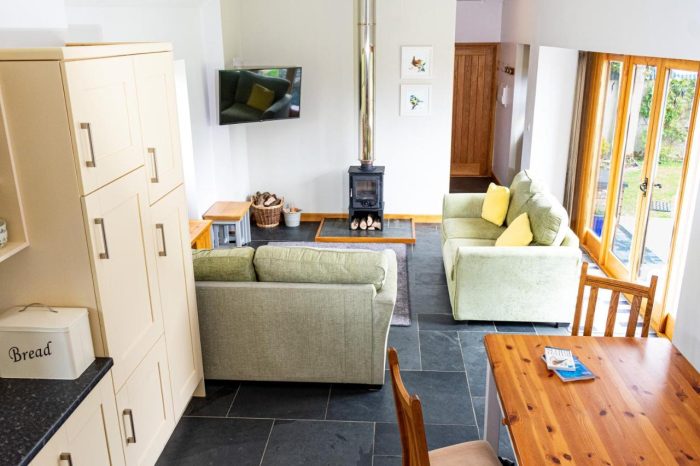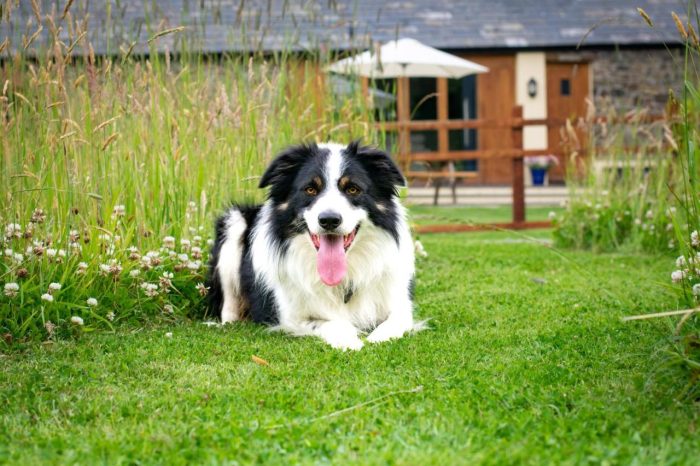 Het natuurgebied Hartland Cornwall Heritage Coast biedt enkele van de beste wandelmogelijkheden in Noord-Devon. Dit natuurreservaat ligt circa 20 minuten rijden van het vakantiehuis. Je kunt hier bijvoorbeeld een deel van de South West Coast Path wandelen. De South West Coast Path is een wandelroute van meer dan 1000 km lengte, het is zelfs de langste wandelroute van Groot-Brittanië. Ze voert langs het hele zuidwestelijke schiereiland: door Devon, Cornwall en Dorset. Een stukje lopen van de route is hier dus mogelijk! 
Vakantiehuizen met de hond in het zuiden van Devon
Old Walls Vineyard ligt in Bishopsteignton. De lodges liggen op een prachtige locatie aan de voet van wijnvelden. Een ideale uitvalbasis voor het bereiken van een prachtig gebied. De lodges zijn luxe en heel stijlvol ingericht. Old Walls Vineyard beschikt ook over een restaurant waar ook wijn uit de eigen wijngaard wordt geserveerd. 
Op een kwartier rijden van Old Walls Vineyard liggen diverse stranden waar honden het hele jaar door toegestaan zijn. Ness Cove Beach in Shaldon is zo'n strand, ook kan je het hele jaar met je viervoeter naar het strand bij River Beach in Teignmouth. 
Dartmoor Barn on North Hessary Tor ligt in Yelverton. Het vakantiehuis is  geschikt voor 2 personen en een hond. 
Het huisje ligt in een geweldige omgeving midden in Dartmoor natuurgebied. Je kunt hier dan ook prachtige wandelingen maken. Ben je op zoek naar rust en natuur, dan ben je hier op het goede adres. 
Het huis is modern ingericht en beschikt ook over een houthaard. Het uitzicht over het Dartmoor natuurgebied is geweldig. De tuin is omheind wat ideaal is voor je viervoeter.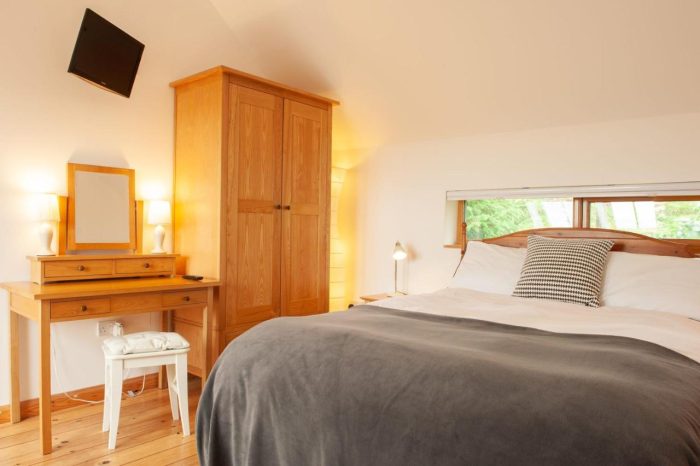 Wil je een rondreis maken door het zuiden van Engeland? Bekijk dan ook eens onze tips voor vakantiehuizen in Cornwall.
Disclaimer: De foto's in dit blog van toffeplekken.nl zijn eigendom van Booking.com.
In de blogs wordt gebruik gemaakt van affiliate links. Het aanklikken van deze links brengt je direct naar de desbetreffende site waar je kunt boeken. Vanuit het boekingsplatform ontvangt deze website een kleine commissie als er een boeking plaatsvindt. Voor jou als boeker betaal je gewoon de reguliere prijs, en zijn er geen extra kosten.