Lekker met de hond op vakantie dichtbij huis? Denk dan eens aan Sauerland. Op slechts 3-4 uren rijden van Nederland vind je hier een prachtige natuur met bergen, meren en bossen. Sauerland met de hond is dus echt een aanrader! 
Hochsauerland is een populaire streek in Sauerland. Met stip op één staat Winterberg. Een ideale plek voor een wintersportvakantie of zomeruitje. In de zomer kun je hier volop wandelen of mountainbiken. 
Vakantiehuis Winterberg met de hond
Het eerste vakantiehuis ligt in het gebied Postwiese in Neuastenberg, op 5 km van het centrum van Winterberg. Villas Winterberg zijn prachtig gelegen, je stapt in de winter zo de skipiste op. Er zijn appartementen en villa's beschikbaar. Vanuit de accommodaties heb je een prachtig uitzicht. 
De appartementen en villa's van Villas Winterberg zijn comfortabel en modern ingericht met een ruime woonruimte, een open haard en een volledig uitgeruste keuken. Zowel de appartementen als de villa's beschikken over een sauna. 
De villa's liggen in een leuk stadje met veel wandelpaden. Een goede plek voor wandelingen met de hond in de zomer.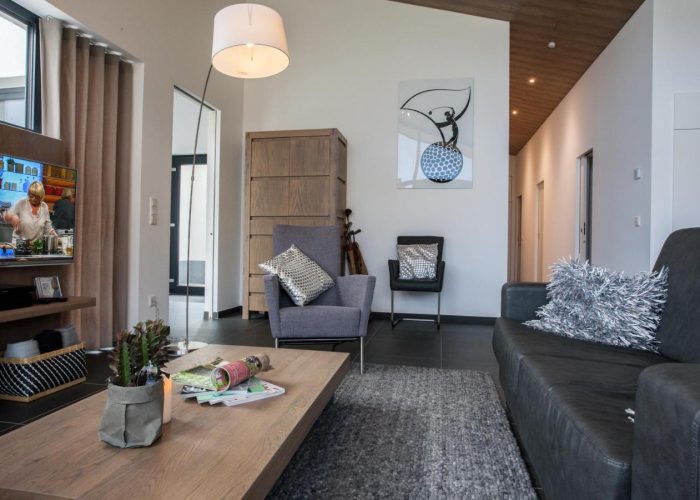 Eveneens in Winterberg ligt Smart Resorts Haus Azur Ferienwohnung 809. De appartementen zijn luxe en sfeervol ingericht. Ze zijn recent nog volledig gerenoveerd. Ze beschikken ook over een eigen balkon.
De appartementen liggen op 700 meter van Bobbahn Winterberg en op 2 km van Kahler Asten. Hiervandaan kun je diverse prachtige wandeltochten maken. In Winterberg kun je iedere dag weer nieuwe wandelwegen ontdekken. Dit komt doordat je hier ongeveer 480 kilometer aan wandelpaden vindt. Je kunt het tijdens het wandelen zo moeilijk maken als dat je zelf wilt, de wandelpaden variëren namelijk van licht tot zwaar. 

Op 15 minuten rijden van Winterberg liggen de fantastische nieuwe design vakantiewoningen van Sauerland Lodge. Sauerland Lodge bestaat uit zes vrijwel identiek ingerichte vakantiehuizen voor 8 tot 10 personen (6 volwassenen en 2 of 4 kinderen). Ook hondenbezitters en hun viervoeters zijn van harte welkom in de huizen Luise en Julius.
Uniek aan deze woningen is het architectonische ontwerp en de prachtige design inrichting. De vakantiewoningen zijn 120 vierkante meter groot. Ze beschikken over 3 slaapkamers en 3 badkamers. Er is ook een sauna. De ruime woon-/eetkamer met open haard vormt het middelpunt van het huis. De luxe uitgeruste keuken is van alle gemakken voorzien. Het uitzicht vanuit de woningen is prachtig. Het is hier puur genieten als je houdt van design, natuur en luxe. 
Sauerland Lodge is gelegen in Winterberg/Niedersfeld. Op loopafstand vind je de Hillebachsee (ca. 500 m) met een waterski-installatie en zwembaai. Andere activiteiten in de directe omgeving zijn een kartbaan en een avonturengolfbaan. Sauerland Lodge ligt aan de voet van de Hochheide waar je met de hond prachtige wandelingen kunt maken. In de winter kun je in het nabijgelegen Winterberg prima terecht om heerlijk te skiën.
In de vakantiewoningen Luise en Julius zijn honden toegestaan.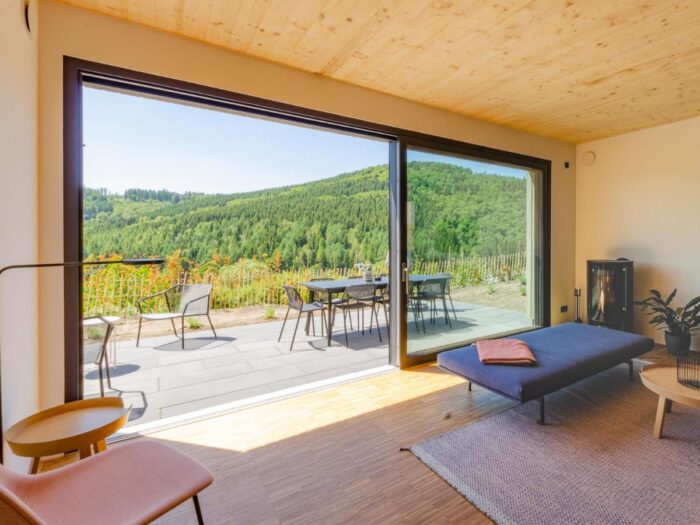 Vakantiehuis Schmallenberg met de hond
Bergdorf LiebesGrün is gelegen in Schmallenberg. De chalets zijn prachtig gelegen tussen de bergen. Ze zijn heel stijlvol ingericht en voorzien van een houtkachel. 
Er zijn ook superior chalets beschikbaar, deze zijn ook heerlijk voorzien van een sauna! Bergdorf LiebesGrün beschikt ook over een restaurant en een broodjesservice.
Ligt er sneeuw? De accommodatie beschikt ook over een skischool en verhuurt skispullen. Het heeft een directe verbinding tot de skipistes. 
Natuurpark Rothaargebergte bevindt zich op 7 km afstand. Je kunt hier prachtig wandelen met je viervoeter! 
Diemelsee met de hond 
In het oosten van het Sauerland vormt de op 380 meter hoogte liggende Diemelsee met de heuvels, heidevelden en bossen in de omgeving het Natuurpark Diemelsee.
Diemelsee is een perfecte uitvalsbasis voor diverse wandeltochten in de omgeving. Wij vonden twee toffe locaties in Diemselsee waar de hond ook welkom is. 
Chaletpark Diemelsee beschikt over comfortabele en ruime chalets voorzien van een terras, een volledig uitgeruste keuken, een zithoek en een eigen badkamer. Ook beschikken de chalets over een sauna. 
In de omgeving van Diemelsee kun je prachtige wandelingen maken. Het gezellige Winterberg ligt op 37 km van Chaletpark Diemelsee.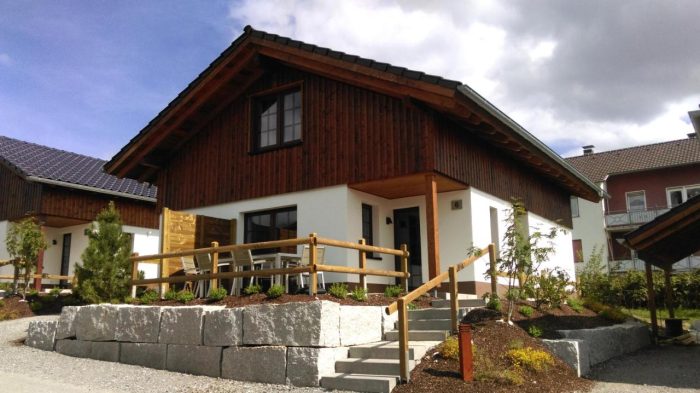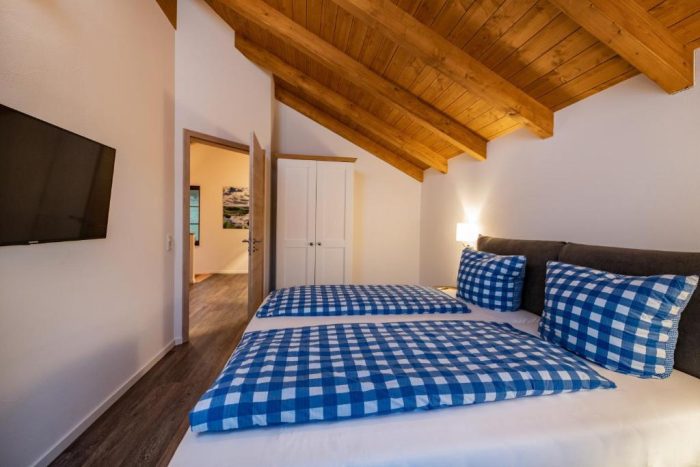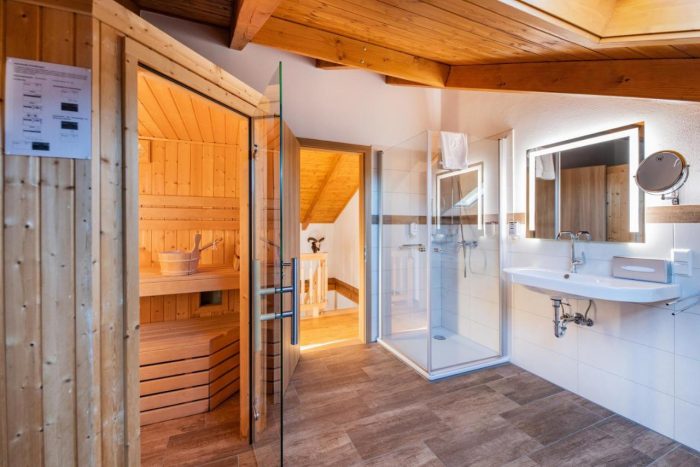 Sauerlandholiday beschikt over tiny houses en appartementen. In de appartementen zijn honden toegestaan. In de tiny houses helaas niet. Let daar dus even op als je wilt boeken. De appartementen zijn sfeervol ingericht en van alle gemakken voorzien. Ze beschikken allemaal over een zeer ruim terras en een prachtig uitzicht.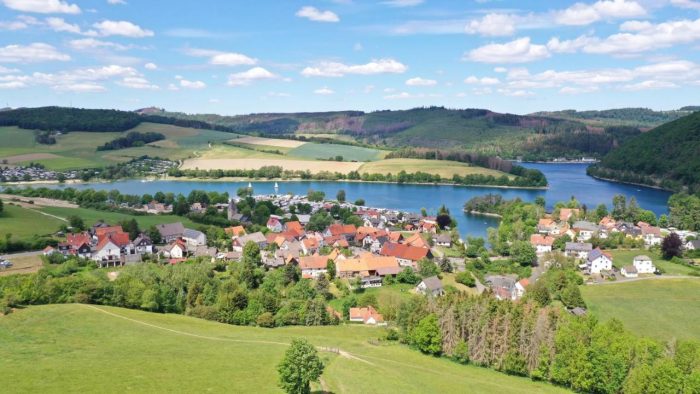 Vakantiehuis in Brilon
Q-Stall am Poppenberg bestaat uit appartementen en chalets met sauna. De appartementen zijn geschikt voor 2 personen. De chalets zijn voor 4 personen geschikt. Vanuit de accommodatie kun je direct prachtige wandelingen maken met de hond. 
De accommodatie ligt vlakbij het charmante stadje Brilon en toch middenin de natuur. Een mooi landschap met eindeloze mogelijkheden om te wandelen, maar ook een goede uitvalsbasis voor dagtochtjes naar Willingen, Winterberg of de meren in de omgeving.
Heb jij al zin in een fijne vakantie in Sauerland met de hond? Bekijk ook onze tips voor andere toffe plekken in Duitsland. 
Disclaimer: De foto's in dit blog van toffeplekken.nl zijn eigendom van Booking.com. In onze blogs worden affiliate links gebruikt. Het aanklikken van deze links brengt je direct naar de desbetreffende site. En kost jou als bezoeker niets.