Wil op vakantie of een weekend weg met de hond? Denk dan ook eens aan het huren van een camper. Op vakantie met de camper is pure vrijheid. En hoe leuk is het dat je viervoeter gewoon mee kan? 
Op pad met de camper tijdens het Paasweekend
Wil je tijdens komend Paasweekend van 15 – 18 april al lekker met de camper op pad? Wij vonden toffe campers die voor komend weekend nog beschikbaar zijn. En je hond kan dus lekker mee! 
Kijk snel naar deze campers en boek rechtstreeks bij Camptoo! 
a. Buscamper met toffe inrichting 
Dit is een mooie compacte buscamper met uniek interieur. Recent met veel liefde en aandacht ingebouwd. De bus rijdt als een auto (makkelijk 120 km/u) en met het ruime bed (140 x 190) slaap je als thuis 🙂 Super leuke camper om mee op avontuur te gaan met toch enige luxe. Kijk snel verder op Camptoo. 
Deze luxe camper is van alle gemakken voorzien. Een douche en toilet zijn aan boord. Er is een vast bed achterin voor 2 personen, een hefbed ook voor 2 personen en een ombouwbed voor 1 persoon. En de hond mag gewoon gezellig mee. Er worden geen extra kosten voor gerekend. Snel boeken dus op Camptoo!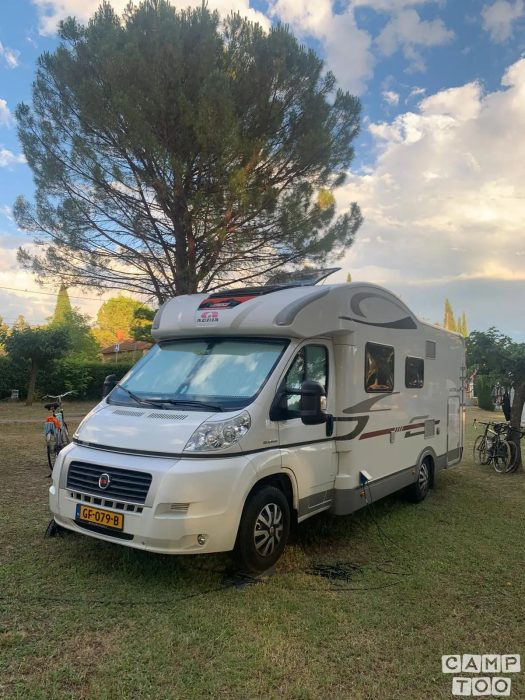 c. Vintage Volkswagen camperbus 
Deze Vintage Volkswagen camperbus is echt een plaatje en is dus nog beschikbaar tijdens Pasen. De camper wordt verhuurd met volledige kampeeruitrusting. Het rijden is genieten. Iedereen zwaait en kijkt je na. En het hefdak maakt dat zelfs lange mensen kunnen staan. Snel boeken dus via de site van Camptoo!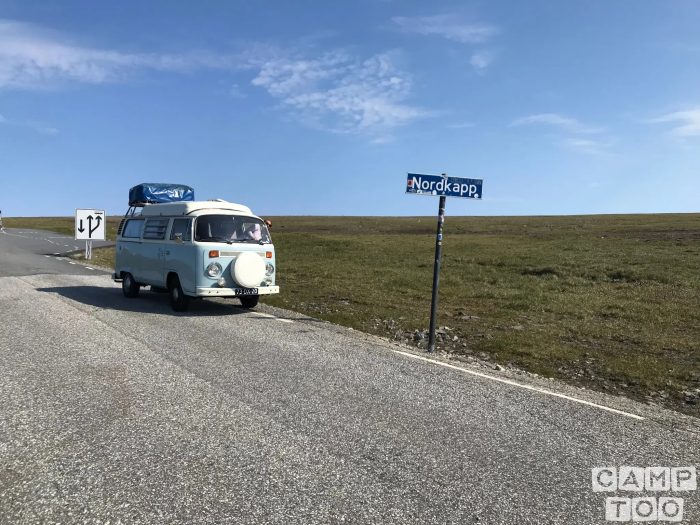 Hieronder vervolgen we het oorspronkelijke blog. >>>
Een vakantie met je hond in de camper is eigenlijk heel ongecompliceerd en veel relaxter dan een hotelvakantie. Onderweg vind je hondenstranden, fijne campings en een heleboel speelkameraadjes. Heb je besloten met je hond op vakantie te gaan, dan vind je in dit blog een aantal geschikte campers die te huur zijn bij Camptoo. Wij hebben al een keuze voor je gemaakt, dus je hoeft niet meer zelf te zoeken. 
Een camper huren met hond via Camptoo is eenvoudig. Je staat direct in contact met de eigenaar. Daarnaast staat Camptoo voor, tijdens en na je reis voor je klaar!
Klassieke vintage camper 
Is het geen pareltje deze Vintage Volkswagen T2 camper in de kleur baby blauw? Deze camper heet Brum. De camper beschikt over een hefdak en er zijn 4 slaapplaatsen. Het heeft een sfeervol retro interieur.
Er zijn volop kampeerspullen aanwezig. Zo beschikt de camper ook over een luifel en een buitentafel met stoelen. Bovendien vinden de verhuurders van deze camper het geen probleem als je trouwe viervoeter mee gaat! Dit moet je wel even van tevoren aangeven. 
Deze camper is heel goed beoordeeld door eerdere huurders met een gemiddelde score van 4,5 uit 5 sterren. Succes verzekerd dus! 
Buscamper huren met de hond 
De volgende camper die ons opviel in onze zoektocht is buscamper Onnie. De huidige eigenaren van deze camper hebben 3 maanden gewerkt aan het ombouwen van een simpele bestelbus tot deze sfeervolle buscamper. 
Deze camper kan zelfs circa 3 dagen off grid. De camper beschikt ook over een warme buitendouche met een bijbehorende douchetent. Er zijn in totaal 3 slaapplaatsen. De bank met tafel is om te bouwen tot een eenpersoonsbed. Daarnaast is er een vast bed aanwezig voor 2 personen die ook nog uitschuifbaar is. De camper beschikt ook over een portapotti (chemisch toilet). 
De inrichting van de camper is smaakvol, je voelt je gelijk thuis! Bekijk snel onderstaande foto's. Of lees de zeer goede reviews op Camptoo voor de Onnie buscamper. 
Luxe camper huren met de hond 
Hoewel de vorige campers voor sommige reizigers al voldoende luxe zijn, kun je ook een nog luxere camper huren met de hond. Hier vind je bijvoorbeeld al standaard een douche en toilet in de camper, airconditioning en televisie. 
De luxe Rimor camper uit 2013 is extra luxe en voorzien van wat meer PK's dan gebruikelijk. Wel zo fijn bergop. 
De camper beschikt over 2 vaste bedden, dus ombouwen is niet nodig! De bedden zijn extra groot. Verder zijn er horren en verduisteringsgordijnen aanwezig. Ook kun je gebruikmaken van airconditioning. Er is een doucheruimte binnen met een toilet. Maar ook buiten is er een douchemogelijkheid. Een huisdier kan op aanvraag mee, maar alleen als het niet op bedden en stoelen komt zodat de camper mooi en fris blijft. Dat wordt een heel ontspannen weekend weg met deze luxe camper. Ook deze camper kun je boeken via Camptoo! 
De volgende stoere camper is ook een luxe variant. Het is een Volkswagen Westfalia Kepler uit 2017, dus eigenlijk zo goed als nieuw! 
De Kepler camper is een luxe hefdakcamper. Elegant van buiten en chique van binnen. Ondanks de compacte afmeting beschikt de camper over een complete uitrusting met onder andere: 4 comfortabele slaapplaatsen, airconditioning, verwarming, warmwatervoorziening, douche, vast cassettetoilet, uitklapbare tafel, veel opbergruimte, koelkast, twee pits kooktoestel en schoonwater tank.
Groot voordeel van de Kepler is dat deze op een gewone parkeerplaats past. Rijden met deze Kepler is vergelijkbaar met een gewone auto. De camper heeft ook een fietsenrek achterop. Het huren van elektrische fietsen behoort ook tot de mogelijkheden. De camper heeft ook all-season banden om veilig naar wintergebieden te reizen. Het is een luxe camper met een stoere uitstraling. Wij kunnen niet wachten om hier mee op pad te gaan! 
Kan je niet wachten om deze camper te huren? Ga dan snel naar het beschikbaarheidsoverzicht van de Kepler. 
Ga je liever met de auto op vakantie? Kijk dan eens naar onze toffe plekken in Nederland, Duitsland of Frankrijk. 
Disclaimer: De foto's in dit blog van toffeplekken.nl zijn eigendom van Camptoo.nl. In onze blogs worden affiliate links gebruikt. Het aanklikken van deze links brengt je direct naar de desbetreffende site. En kost jou als bezoeker niets.