Wil je even lekker een weekendje weg met Pasen? Neem de hond gewoon mee. We hebben toffe plekken voor je gevonden die nog beschikbaar zijn tijdens het Paasweekend van 15 – 18 april 2022. Sommige plekken hebben zelfs een omheinde tuin. Maar stuk voor stuk zijn het echt fijne locaties, sfeervol ingericht én geschikt voor een verblijf met de hond. 
Denk eens aan een weekendje weg met Pasen in Drenthe, Groningen, Overijssel of Gelderland.
Drenthe 
Het eerste huisje ligt in Gieten, in Drenthe. Middenin de natuur en is geschikt voor vier personen. Er zijn 2 slaapkamers, de ene slaapkamer heeft een stapelbed, de andere een tweepersoonsbed. Het huis is net opgeknapt, en is sfeervol ingericht en van alle gemakken voorzien. Er is een grote tuin met twee terrassen. Deze tuin is niet omheind.
Direct achter het huis is privé natuurplas De Bonnerplas gelegen. Je loopt de achterdeur uit en op nog geen 200 meter sta je met je voeten in het water. Een fijne plek om tot rust te komen, lekker de hond te laten zwemmen en te genieten van de natuur.
Dit huisje in Gieten is nog beschikbaar tijdens het Paasweekend. Snel boeken dus!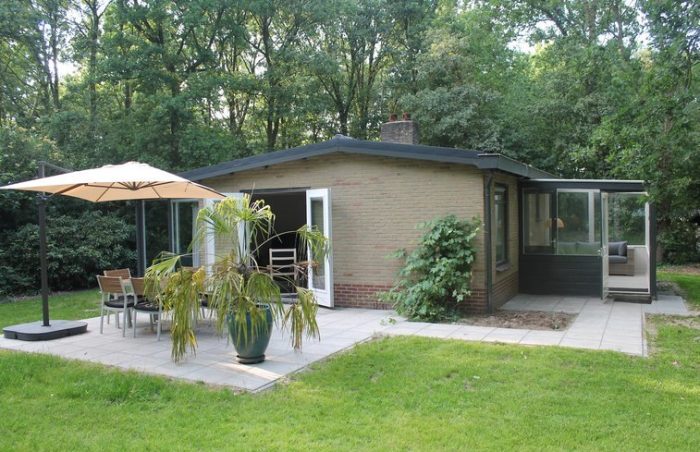 Groningen
Het volgende vakantiehuisje ligt in Onnen – Glimmen. Dat ligt 10 kilometer ten zuiden van de stad Groningen. Het boerderijtje heeft 2 slaapkamers met comfortabele bedden. Let op, zelfs bad- en bedlinnen is inbegrepen in de prijs.
Het vakantiehuisje heeft een gezellige woon-/eetkamer met vrij uitzicht over de prachtige Onner Es. Er is een fijne houtkachel aanwezig. Ook is er wifi en Netflix, maar ook voldoende spelletjes, boeken en tijdschriften. De tuin is deels omheind en heeft een beschut terras. 
Het huisje is rustig gelegen aan een doodlopend weggetje bij natuurgebied Appelbergen, met prachtige wandel-, fiets- en ruiterroutes. Direct gelegen aan het Pieterpad en nabij het Roots Natuurpad.
Het huisje in Onnen – Glimmen is nog beschikbaar tijdens het Paasweekend. 
Overijssel
De volgende vakantiehuisjes liggen in de provincie Overijssel. 
In het plaatsje Marienheem in Salland ligt het eerste leuke natuurhuisje. Het natuurhuisje stamt uit 1923. Inmiddels is het vakantiehuisje geheel gerenoveerd en aangepast als vakantieverblijf voor 2 personen. Er is een gezellige woonkamer met een authentieke uitstraling. Ook is er een kleine tuin met eigen terras en heerlijk uitzicht over de velden. De tuin is omheind. Je hond kan er dus rustig rondlopen. 
Wil je met 4 personen een weekend hier verblijven? Het andere gedeelte van de boerderij is geschikt voor 4 personen. 
In de omgeving zijn voldoende wandelmogelijkheden. In Salland zijn ook diverse hondenlosloopgebieden. Het vakantiehuisje ligt nabij Raalte, Nijverdal en de historische Hanzesteden Zwolle en Deventer.
Beide huisjes, zowel voor 2 als 4 personen zijn nog beschikbaar tijdens het Paasweekend! 
In Markelo, eveneens Overijssel, ligt het tweede vakantiehuisje. Het is een safaritent op één van de mooiste plekjes van Twente aan de voet van de Herikerberg. De tent ligt op een kleinschalig park met een kleine speeltuin voor kinderen, een Fins grillhuisje (Grill-Kentura), waar je heerlijk kunt grillen en barbecuen. Daarnaast is er een Finse sauna om  te ontspannen.
De luxe safaritent is van alle gemakken voorzien. Zo beschikt de tent over een ruime veranda, maar liefst 3 slaapkamers, een badkamer met regendouche, wastafel en toilet, keuken met vaatwasser, woonkamer en een pelletkachel.
De safaritenten liggen in een rustige bosrijke omgeving. Het startpunt voor wandel-, fiets- en mountainbike liefhebbers. Vanaf het park loop of fiets je zo het bos in. Let op; deze safaritenten zijn populair, maar er zijn nog tenten beschikbaar voor het Paasweekend!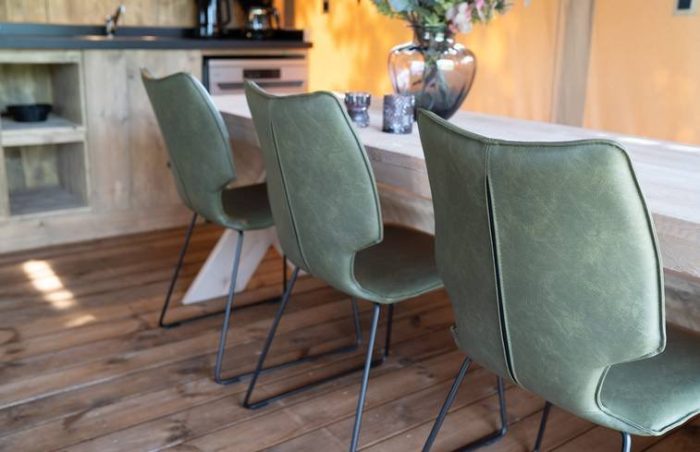 Gelderland
In Gelderland vonden we ook 2 toffe plekken die nog beschikbaar zijn tijdens het Paasweekend! 
De eerste toffe plek is een prachtige koepeltent in de plaats Megchelen. De tent is opgebouwd in geometrische vormen. Vanuit je bed kijk je naar de sterren! Wie wil dat niet?
De koepeltent staat op het zuidelijkste stukje van de Achterhoek. Op hetzelfde terrein bevindt zich een ruim opgezette theetuin. Een prachtige tuin met veel bloemen, planten en bomen. Tijdens je verblijf kun je gebruikmaken van het sanitair en de keuken van het theehuis. De Achterhoek is bij uitstek geschikt voor fiets- en wandeltochten, het fietsknooppuntennetwerk loopt langs ons adres en er zijn vele andere routes uitgestippeld.
Als je hier verblijft heb je een goede kans om in de verte de reeën door het land  te zien lopen. Wij vinden het een plaatje deze koepeltent! De koepeltent is nog beschikbaar tijdens het Paasweekend. 
De tweede toffe plek in Gelderland is dit tiny house in Vorden. Het tiny house ligt naast een oude monumentale boterfabriek waar diverse appartementen in gevestigd zijn. Het huisje is gevestigd in een vroegere stal van de paarden die melkwagens aan -en afvoerden. 
Het huisje ligt op een schitterend landgoed tussen Vorden en Ruurlo en is een fijne uitvalbasis voor diverse wandelingen. Vanuit het huisje loop je zo het bos in. De dorpen Ruurlo en Vorden liggen op wandelafstand en op fietsafstand. In de omgeving zijn er geweldige musea en kun je goed uit eten.
Het tiny house in Vorden is nog beschikbaar tijdens het Paasweekend.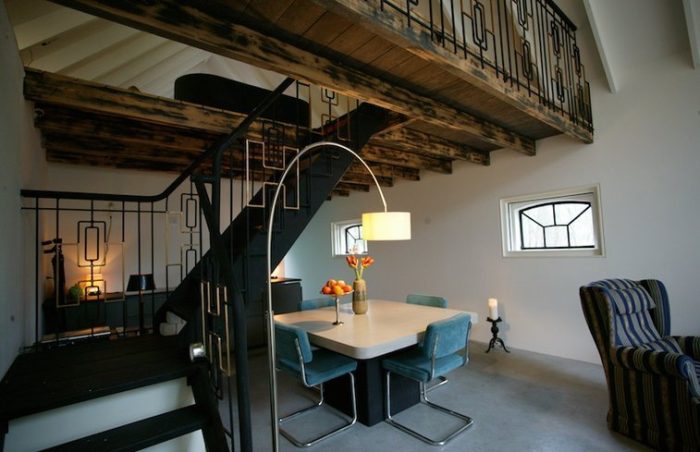 Weekendje weg met Pasen? Boek dan snel één van deze toffe plekken! Ga je liever met de camper op pad? Kijk dan ook eens bij onze tips voor het huren van een camper.
Disclaimer: De foto's in dit blog van toffeplekken.nl zijn eigendom van Natuurhuisje.nl. In onze blogs worden affiliate links gebruikt. Het aanklikken van deze links brengt je direct naar de desbetreffende site. En kost jou als bezoeker niets.