Tofste plek van de maand april is: Gîtes du Bulz, gelegen in Bretagne. Het is ook wel echt een pareltje, al zeggen we het zelf.
 Op het terrein zijn 3 vakantiewoningen, met 1, 2 of 3 slaapkamers. Stuk voor stuk heel sfeervol ingericht. Een heerlijke houthaard en een fijn zonneterras maken van deze vakantiewoningen een perfect verblijf. De huizen beschikken over een afgesloten tuin waar je hond zich heerlijk kan vermaken. Je wandelt vanuit de Gîtes ook zo het bos in.
Op een half uur rijden van het vakantiehuis ligt de roze granietkust. Perros-Guirec is een oud vissersdorp dat nu een belangrijke toeristische trekpleister is geworden. De enorme roze rotsen zijn prachtig en een beetje onwerkelijk. Het is een grote aanrader om te bezoeken tijdens je vakantie! 
De baai van Morlaix is een prachtige baai bezaaid met eilandjes. Ile aux Dames, Ile Verte, Enfer of Le Paradis … Wat een poëtische namen hebben deze eilanden, gelegen in de baai van Morlaix! Ook deze schitterende baai ligt op circa 30 minuten rijden van de Gîtes. 
Hieronder nog even een sfeerimpressie van deze toffe plek!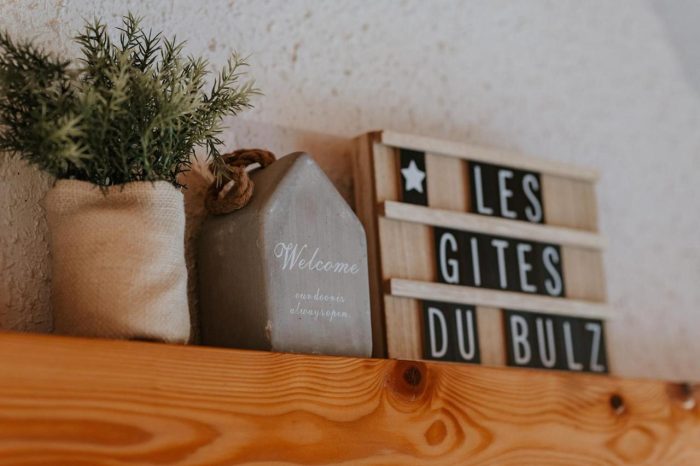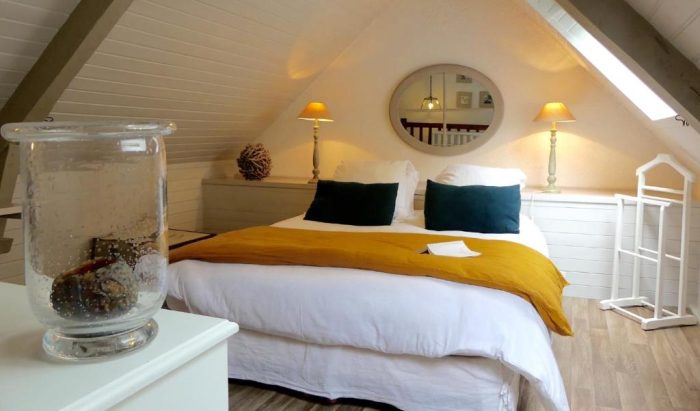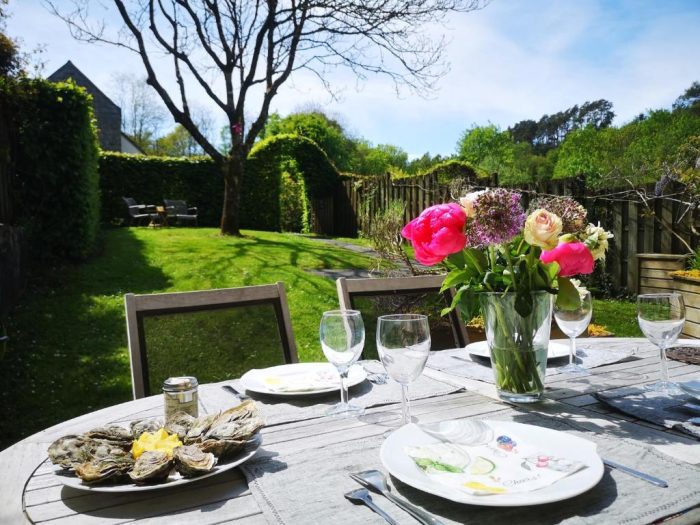 Wil je Gîtes du Bulz boeken? Goede keuze! Benieuwd naar dit huisje en onze andere toffe plekken in Bretagne? Check dan ook ons blog: 4 x toffe vakantiehuizen in Bretagne + road trip.
Disclaimer: De foto's in dit blog van toffeplekken.nl zijn eigendom van Booking.com. In onze blogs worden affiliate links gebruikt. Het aanklikken van deze links brengt je direct naar de desbetreffende site. En kost jou als bezoeker niets.