Tofste plek van de maand mei is Helnæs Mølle Outdoor & Holiday Homes gelegen op Funen, Denemarken. Houd je van Scandinavisch design, rust en zee? Dan is dit een ideaal vakantiehuis voor jou. Wij zijn hier samen met onze hond – na onze heerlijke vakantie in Zweden – 5 nachten geweest. Graag deel ik deze mooie plek ook met jullie!
Funen is een eiland gelegen tussen de eilanden Jutland en Seeland in Denemarken. De design vakantiewoningen van Helnæs Mølle liggen op het schiereiland Helnæs in het zuiden van het eiland Funen. De woningen zijn allemaal 55 m2 groot en hebben een hele mooie ligging met een geweldig uitzicht over de baai van Helnæs. Het is slechts 200 meter lopen naar een klein privé strandje. 
Design vakantiehuis met de hond
De vakantiehuizen zijn zeer comfortabel. Zo bevatten de bedden in de slaapkamer matrassen van Tempur. Er is een luxe badkamer en een volledig uitgeruste Scandinavische design keuken. De woonkamer is voorzien van design meubels en architectonische details. Uniek is het grote panoramaraam met zitkussens. Je kunt hier heerlijk zitten om een boekje te lezen of van het uitzicht te genieten. Vanuit de woonkamer kijk je naar een groot natuurlijk schilderij met als landschap de baai van Helnæs.
De vakantiewoning beschikt ook over een terrasje met een grote bank en eettafel. De grote buitenruimte van het Outdoor centrum, inclusief bbq, vuurplaats en tipitent, kun je ook gebruiken. Wil je een dagje het water op? Huur dan een kano, want dat is hier ook mogelijk. 
Een heerlijke plek dus om tot rust te komen, te wandelen in de omgeving of het eiland Funen te verkennen. Wil je de hond laten zwemmen? Er zijn op het schiereiland voldoende kleine strandjes voor de hond, en in de zomer wellicht ook voor jezelf! Op zoek naar een leuk stadje om te bezoeken? Rijd dan naar Odense, de geboorteplaats van de bekende sprookjesschrijver Hans Christiaan Andersen. 
Benieuwd naar deze toffe design vakantiewoning Helnæs Mølle in Denemarken? Check snel onze foto's. Wij willen direct weer terug!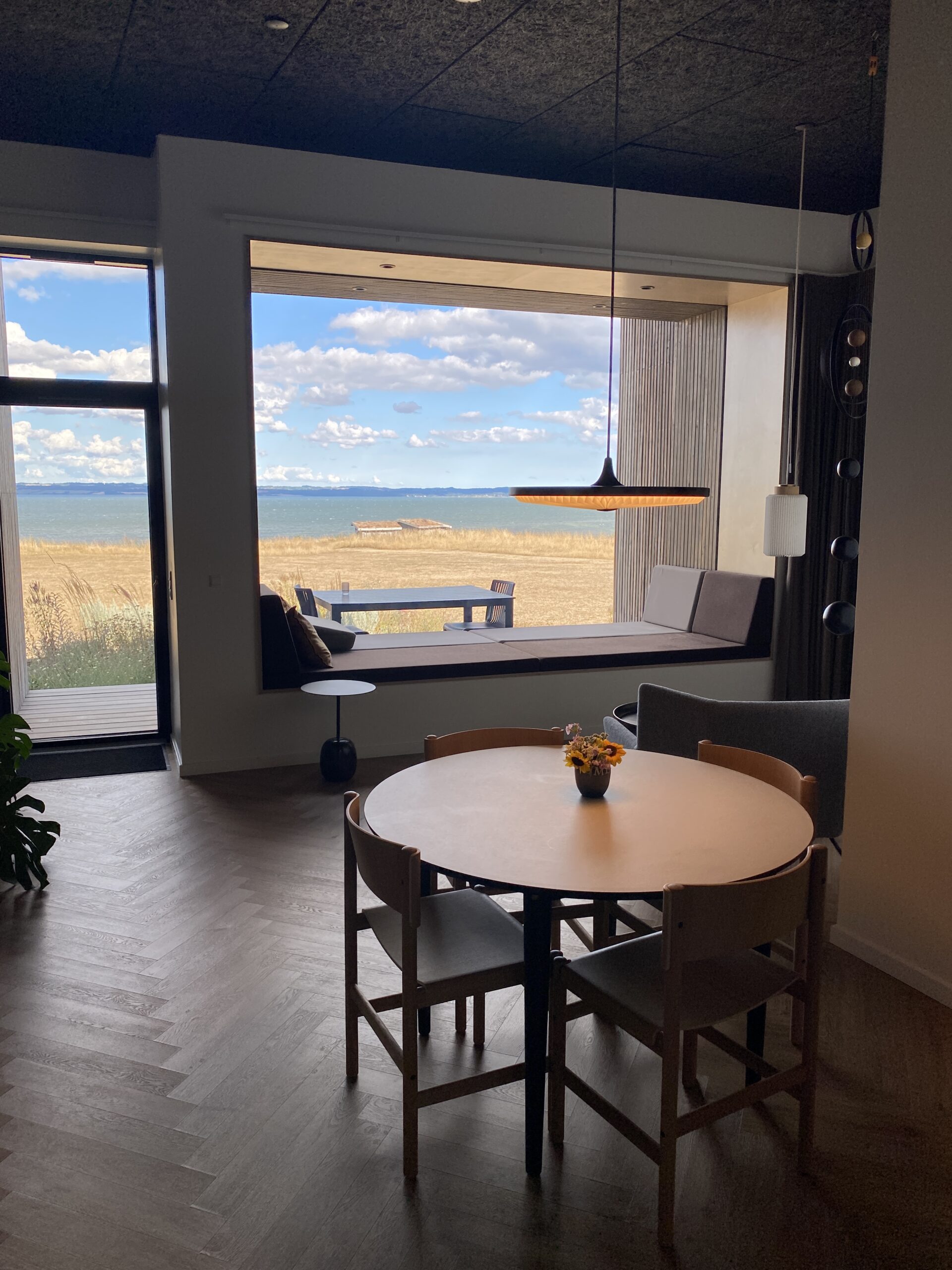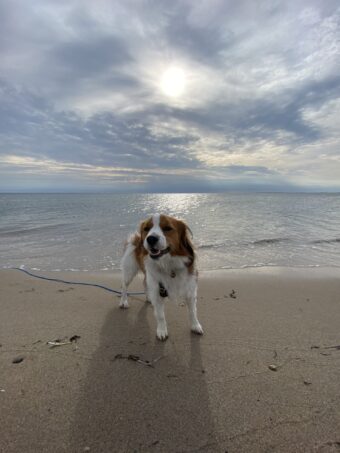 Ben je op zoek naar andere fijne vakantiehuizen in Denemarken? Bekijk kijk dan ook eens onze tips voor fijne vakantiehuizen met de hond in Jutland en Seeland. 
Disclaimer: De foto's in dit blog zijn eigendom van toffeplekken.nl.