Tofste plek van de maand juni is: The Potting Shed, gelegen in Cornwall, Engeland. Het is ook wel echt een paradijsje, al zeggen we het zelf. Gelegen op een kwartiertje rijden van de prachtige stranden van Newquay.
Cornwall in Zuidwest Engeland is vanwege haar schitterende kustgebieden en pittoreske kustplaatsjes een hele fijne vakantiebestemming. Aan zee tref je gezellige badplaatsen, kuststadjes, vissersdorpjes en vele kilometers aan wandelpaden langs de zee. Het South West Coast Path bijvoorbeeld is een prachtige wandelroute. De route is in totaal 1014 kilometer lang en gaat langs de hoge kliffen in Somerset, door de graafschappen Devon en Cornwall en eindigt bij de zandstranden in Dorset. Je kunt met dit pad alle kanten op. Het leent zich uitstekend om vanaf een bepaald punt meerdere etappes te lopen of je kunt ook gewoon een relaxte wandeling maken naar een mooi uitzichtpunt. 
The Potting Shed is gelegen bij de kustplaats Newquay. Vanuit Newquay kun je ook meerdere etappes lopen van de South West Coast Path. Het is overigens een route dat ook populair is bij hondenbezitters. De officiële website van de SWCP heeft ook diverse tips over het wandelen van deze route met de hond. 
Je hond is in Groot-Brittannië meer dan welkom! De Britten zijn, net als wij, meer dan een beetje gesteld op hun huisdieren. De hond is er gewoon een van de gezinsleden en die neem je overal mee naartoe. Ook op vakantie. Hotels hebben vaak personeel dat prima met dieren omgaat, en bij de pubs staat vaak een welkome bak water klaar voor de hond. 
Tof vakantiehuis in Cornwall 
Op een kwartier rijden van Newquay ligt The Potting Shed.  Deze romantische cottage is geschikt voor twee personen. De inrichting is heel stijlvol en comfortabel. 
De woonkamer is ruim opgezet met een ruime hoekbank en een open keuken. Ben je hier tijdens een paar koude dagen? Dan staat er een fijne houtkachel voor je klaar! Er zijn openslaande deuren naar het terras en de prachtige omheinde tuin. Vanuit de woonkamer en de tuin heb je een weids uitzicht over de velden. De tuin is dus omheind dus dat is een extra pluspunt als de hond ook meegaat. 
De reizigers die hier zijn geweest hebben hele goede reviews achtergelaten, zoals: 'This place is a little piece of sheer heaven.' en:  'First step through the door, I instantly fell in love with this cottage. It is absolutely gorgeous.' Gemiddelde beoordeling van The Potting Shed is een 9,2! 
Hieronder nog even een sfeerimpressie van deze toffe plek!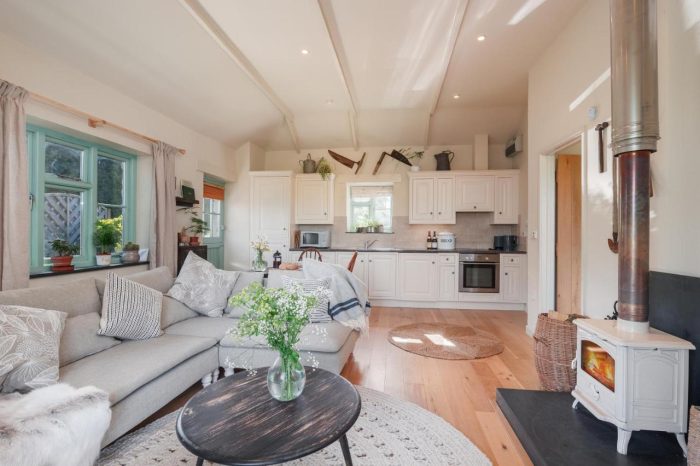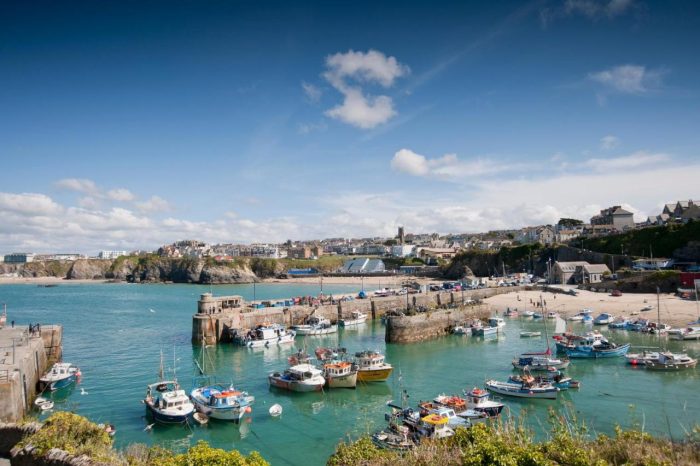 Disclaimer: De foto's in dit blog van toffeplekken.nl zijn eigendom van Booking.com. In onze blogs worden affiliate links gebruikt. Het aanklikken van deze links brengt je direct naar de desbetreffende site. En kost jou als bezoeker niets.